Between 1 February and 31 March 2023 InnoBuyer called for public and private organisations from any sector to apply for the Open Call for Challengers, and benefit from the 1.1 million euros available to support 15 entities with unmet innovation needs. 
As a result, 55 unmet innovation needs have been submitted to InnoBuyer's Open Call for Challengers, by 39 different organisations, working in 11 different sectors.
While we wait for the public announcement of the 15 unmet innovation needs selected and the Challengers behind them, let's dive in and take a look at some statistics behind the applications.
InnoBuyer Call for Challengers was open to both private and public organisations, with a larger number of spots available for the latter. And it was precisely the public organisations that most applied for this opportunity: out of the 39 entities that submitted an application, 22 are public organisations (56%) and 17 are private organisations (44%).
Diving even deeper and looking at the type of public and private organisations that applied, we can see that 12 (55%) out of the 22 public organisations are national, regional or local authorities, while only 2 (9%) are associations formed by one or more such authorities or one or more such bodies governed by public law, and 1 (5%) is a body governed by public law. 
Regarding private organisations, the majority are SMEs – Small and medium-sized enterprises (12) representing 71%. Large corporations (5) represent 29% of the private organisations that submitted an application.
The diversity observed in the open call applicants goes beyond the type of organisations, and it can also be seen in the number of sectors in which the applicants operate: a total of 11.
Healthcare was the sector with the highest number of applicants submitting a proposal. In second place we can find Public Administration, followed by Energy & Water and Food & Agriculture, followed by ICT and Transports. The range of sectors in which the unmet innovation needs submitted to this call are felt continues with Education, Fashion & Textiles, Library, Manufacturing and Tourism.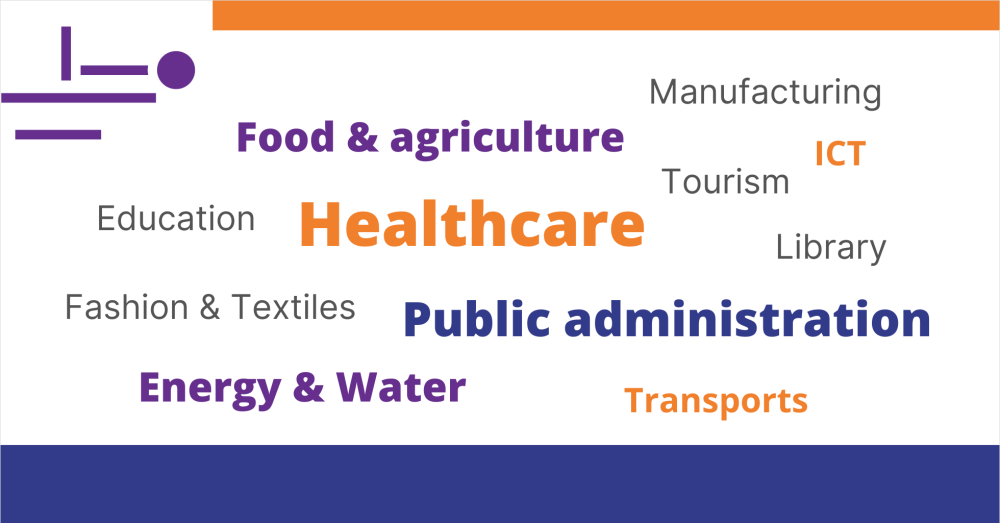 Finally, when it comes to the number of countries where applicants are based, the Call for Challengers received proposals from 17 countries, 13 of which eligible countries. There is a predominance of eligible applications from Spain and Portugal, followed by Belgium, Bulgaria and Netherlands. The list of countries also includes France, Germany, Greece, Lithuania, Poland, Romania, Slovenia and Turkey.
A good number of countries was covered thanks to the promotion efforts targeting participants from all the eligible countries.
As planned, 15 organisations have been invited to join the InnoBuyer programme and are now in the contracting phase. In addition, three other organisations are in the reserve list. 
The table below unveils some details about the Challengers selected.
Call for Challengers


Number of applicants invited for InnoBuyer



15



Number of applicants in the reserve list



3




Type of organisations invited




Public organisations



12



Private organisations



3




Countries




Greece




Lithuania




Netherlands




Poland




Portugal




Spain




Sectors




Education




Energy & Water




Healthcare




Public administration




Manufacturing




Transports


The Challengers selected to take part in the programme will get support from the InnoBuyer consortium to further define their unmet needs and translate them into a challenge (Action 1), that can be launched in a call for innovation suppliers/Solvers.
Once the best Solver for each particular challenge gets selected (Action 2), Challengers and Solvers will co-create and pilot an innovative solution (Action 3). If by the end of the process the solution shows promising results, Challengers will receive support to launch an innovation procurement procedure (Action 4) for the wide adoption of the solution.
Subscribe to InnoBuyer's newsletter and be the first to meet the unmet innovation needs selected for InnoBuyer and the Challengers behind them.